Poultry Processing Conveyor Products
Frost Links provides engineered conveyor systems to Chicken and Turkey Processing facilities throughout the world. We've been providing 2″ and 3″ X-Type Overhead Conveyor Chain, Trolleys and Attachments to the industry for over 20 years. Our products are made using the finest materials available which include Standard, High Alloy or Stainless Steel. Each Chain and Trolley assembly have 6″ or 12″ trolley spacings.
If you are looking for an innovative conveyor system for your processing line, we recommend checking out our Dial-A-Bolt chain which has 2 times the life as conventional X-Type Chain.
Click on the products below to learn more: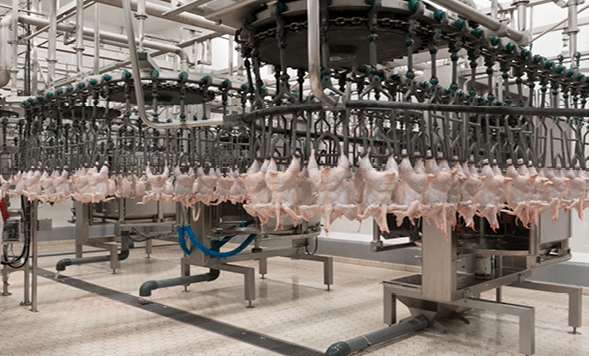 Resources