About
Frost Links, a subsidiary of Frost Inc., supplies the highest quality X-Type Chain to Overhead Conveyor users around the world. When Frost's Trolleys and Attachments are assembled to our chain, the result is a smooth running conveyor system able to meet the demands of high temperature, high load and contaminated environments.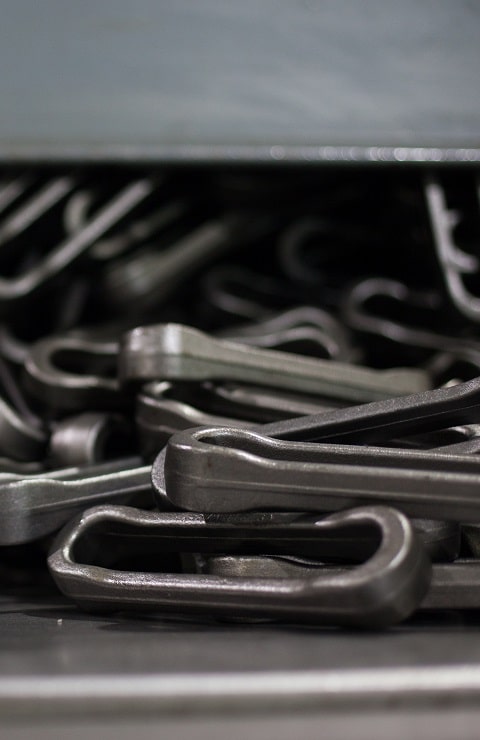 Fifty years ago, the chain business became a logical extension of Frost's tremendous success in the overhead trolley business, particularly in the automotive sector. By adding overhead chain to its trolley products, Frost became a one-stop-shop for overhead conveyor systems. Today, Frost Links offers 2″, 3″, 4″ and 6″ chain along with high quality Frost Trolleys and Attachments to the Poultry and Red Meat Processing Industries. When lubricated properly, Frost conveyor systems last the longest and save our customers money.
An important part of the Frost chain legacy has been continual innovation to the X-Type Chain for conveyors. We differentiate our self from the competition by offering Smooth Link chain as an optimum conveyor solution because it yields greater operational consistency and longer chain life. Our improvements don't stop there, we brought longer life to the next level by engineering the Dial-A-Bolt chain. It has the capability to last 2 times longer than conventional chain by rotating the chain's pins. Get in touch with a Sales Rep to see how we can improve your overhead conveyor operation.
Our Team
Our sales team brings a broad range of knowledge to the Poultry and Red Meat Processing Industries. Learn more about our team below.