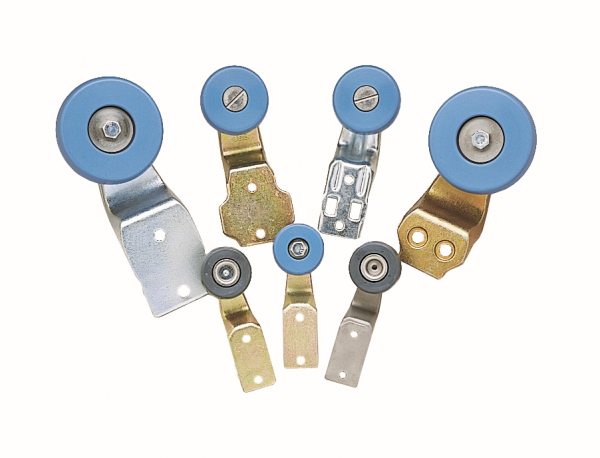 Poultry Processing
Sani® Conveyor Trolley
Sani® Trolley is the perfect trolley for your Chicken or Turkey Processing Operation. If implemented into your system, the Sani® Trolley can provide your line with substantial cost savings because the bracket is more robust compared to our competitions' brackets.
Trolleys are stocked in Zinc or Yellow Zinc Di-Chromate plating styles.
Trolleys can have Blue or Gray colored wheels.