Conveyor Chain Monitoring Services
Frost offers a variety of conveyor chain monitoring services for Overhead Conveyors which are conducted by our Field Engineers. Our goal is to educate customers on how to care for their chain systems. One of the most important maintenance tasks you can do for a chain's life is to make sure it is properly lubricated in the correct areas.
If you would like to have peace of mind about your system, we offer Portable and Permanent Chain Wear Monitoring Systems. These products help prevent line fails by measuring the wear of your chain, which can help identify the need to repair a link or for a new chain. Our Permanent Chain Wear Monitoring System can analyze your production lines' chain data which can be sent to a centralized location 24/7.
We provide the following assessments for Overhead Conveyor Systems:
Chain Strain Analysis
Chain Wear Analysis
37 Point Conveyor System Health Assessment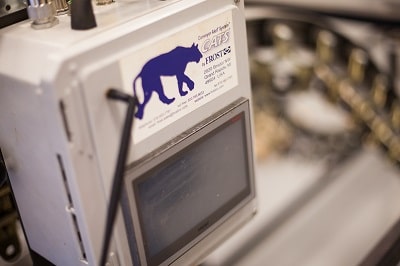 Resources